Happy Birthday, Los Angeles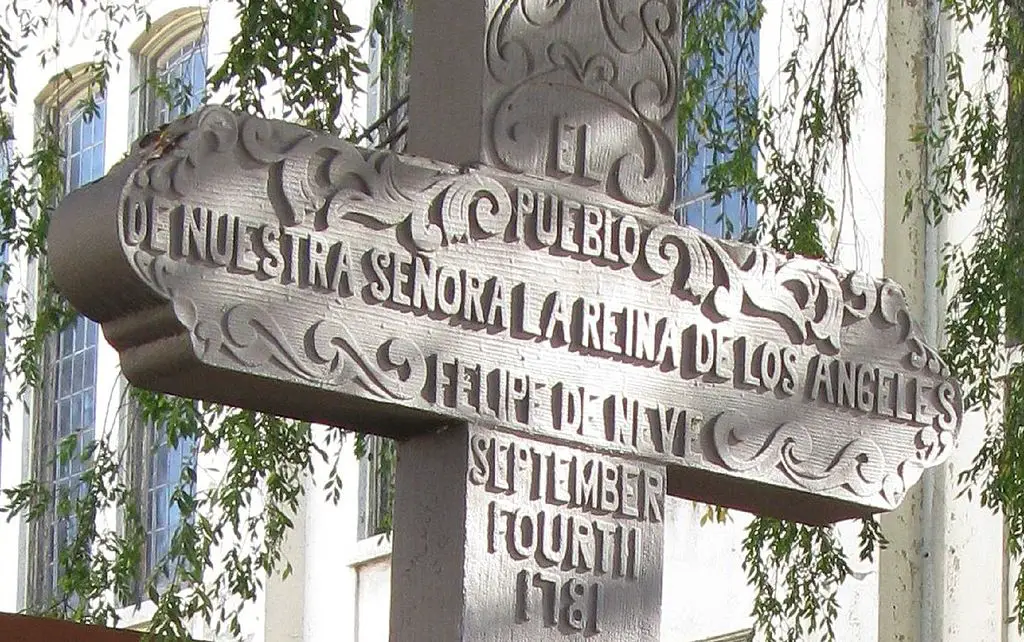 The city of Los Angeles was founded on September 4, 1781, by a diverse group of 44 settlers (pobladores). They called the city El Pueblo de Nuestra Señora la Reina de los Ángeles de Porciúncula (English: The Town of Our Lady the Queen of the Angels of Porciúncula).
Today, the historical heart of Los Angeles lives on in the El Pueblo district and Olvera Street (Calle Olvera).
Photo via Wikipedia