Best Things to Eat on I-95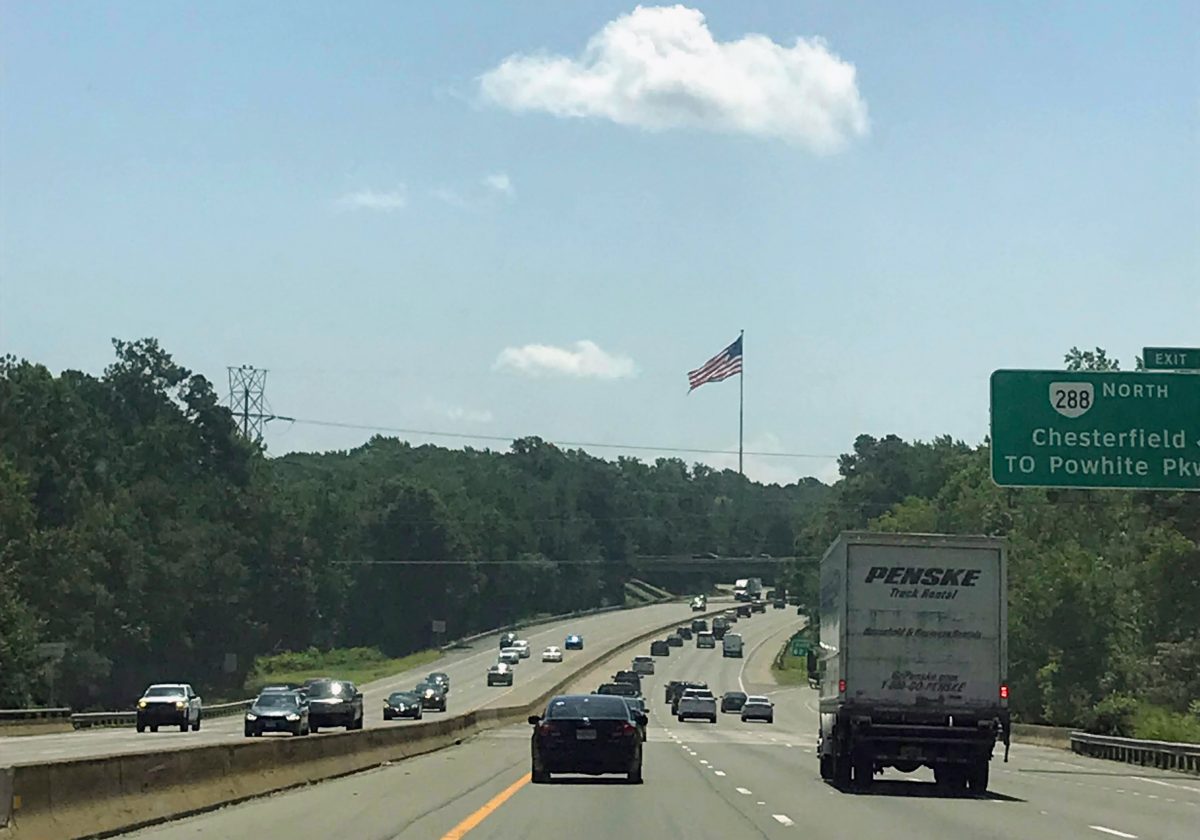 What are the best things to eat on I-95? Nothing! That's right. I said it—nothing.
I have traveled up and down the East Coast of the USA multiple times and almost every time along I-95.
Most of the time it has been going from Washington DC to New York or Washington, DC to the Research Triangle Area (Raleigh-Durham-Chapel Hill). Each is about a 5-hour drive, give or take traffic.
There have been other times I have driven to the extremes of Interstate 95, from Washington, DC to Maine and from Washington, DC to Florida (round-trip, at least four times).
For these long drives, which clock in on Google Maps at around 10.5-12 hours but take about 15-17, I often consult the I-95 Exit Guide. The I-95 Exit Guide is accurate in its reporting of places to eat along the highway. The problem is that I-95 is a good food desert.
No matter which links you choose on the I-95 Exit Guide, from Maine to Florida, you will find mostly fast food. Some fast food places are better than others and, sure, some even offer "healthier options" beyond hamburgers and french fries.
There is also a smattering of diners, primarily north of Maryland, and sprawling, grungy truck stops starting from Virginia and going south. Many of the former are dying out. See, for example, the Highway Diner, just off of I-95 in Rocky Mount, NC, which recently closed permanently for lack of visitors.
One of the only sit-down restaurant options along the southern corridor of I-95 is Cracker Barrel, which always has a full parking lot, no matter the time of day. The one time that we stopped at a Cracker Barrel along I-95 it was because we were caught in a rainstorm the entire length of our drive from Jacksonville to DC and needed a longer break from the persistent rain. The food was a huge disappointment. I grew up in Alabama—about as southern as southern can be—and I find Cracker Barrel's food disgusting, indeed a poor standard bearer for southern fare. I had its chicken and dumplings—a childhood favorite and a southern classic—and I almost gagged.
There need to be healthier eating options along I-95. I'm not talking about a sealed plastic cup of carrot sticks and hummus or a chicken caesar wrap from Wawa, but about a place where you can sit and get a salad or a locally-sourced meal. While the highway is built for speedy travel (see, for example, the E-Z Pass), it needs to offer drivers and their families more than just fast food.
Americans eat like sh*t. I know because I am one.
I also know that the U.S. is also a place of food innovation, of Michelin-star restaurants, celebrity chefs, and even Nobel Prize-worthy humanitarians famous for advancing fine, honest food in unlikely places like disaster zones.
We concern ourselves about the food deserts in low-income areas—and we should. But couldn't we also concern ourselves with the food along our highways?
I-95 is a microcosm of the U.S. It may not feel like it when we are driving along the highway—the monotony punctuated yet somehow enhanced by road signs, pine barrens, and electrical plants—but Interstate 95 is our link between multiple regional cultures and it's a potential showcase of America's bounty.
Can we get World Central Kitchen to come in and save I-95, state-by-state, especially I-95 South? I feel like this could have an effect such as that of putting up a community garden in an abandoned lot.