The Brooklyn Bridge at 140: Here Are 14 Ways to Enjoy the NYC Landmark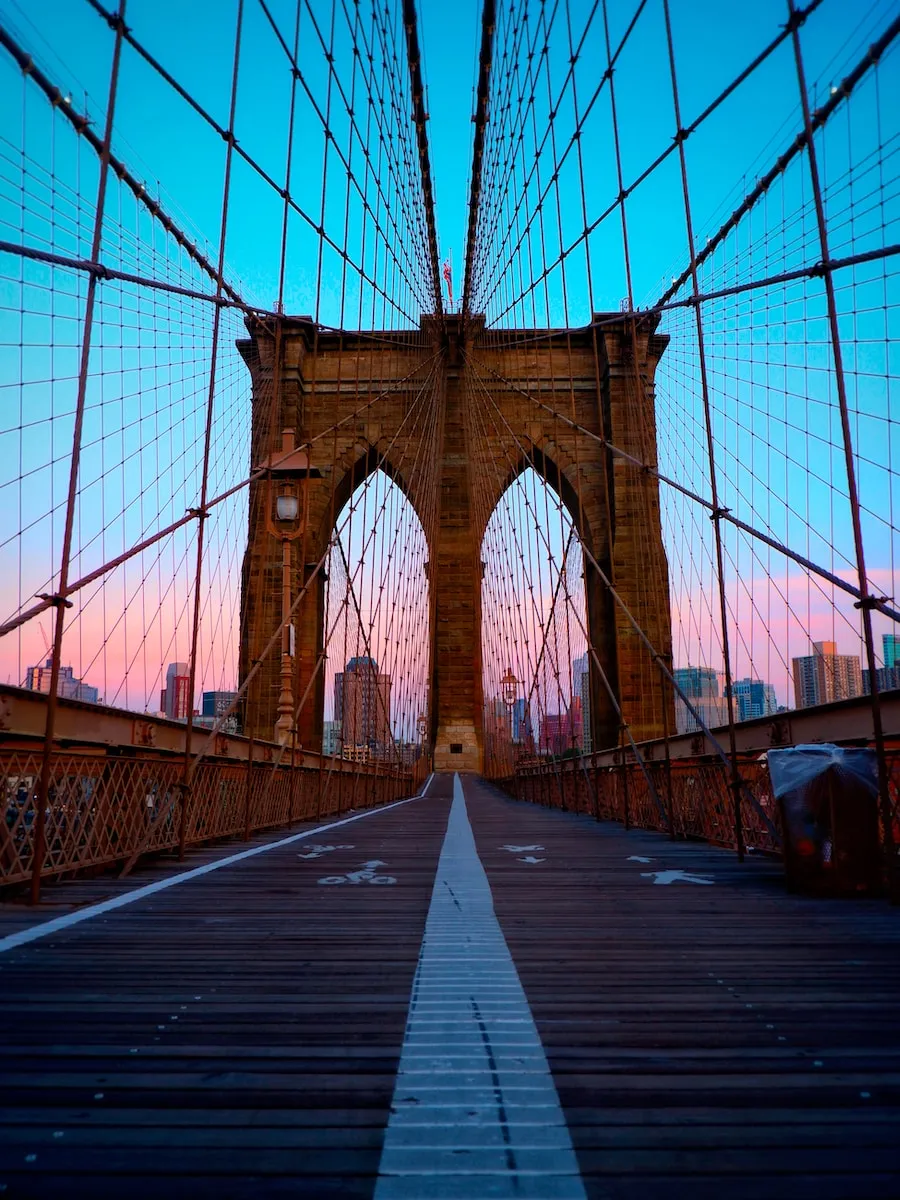 The Brooklyn Bridge, an iconic symbol of New York City, celebrates its 140th anniversary in 2023. Since its completion in 1883, the bridge has been a testament to human ingenuity and a beacon of resilience, standing tall amidst the ever-evolving cityscape.
The Brooklyn Bridge is not just a means to cross the East River; it's a destination in itself, offering breathtaking views of Manhattan and Brooklyn.
Here are 14 ways to enjoy this historic landmark:
Walk Across the Bridge
The pedestrian walkway offers a unique perspective of the city. Whether you're walking from Brooklyn to Manhattan or vice versa, the views are spectacular.
Take Amazing Photographs
The bridge provides a perfect backdrop for photographers. Capture the gothic arches, the symmetrical cables, or the stunning skyline at sunset.
Enjoy a Picnic in Brooklyn Bridge Park
This 85-acre park offers fantastic views of the bridge and Manhattan skyline. Pack a picnic and enjoy a leisurely afternoon.
Take a Bike Ride
Rent a bike and ride across the bridge. The dedicated bike lane ensures a safe and enjoyable ride.
Join a Guided Tour
Learn about the bridge's history, architecture, and the challenges faced during its construction on a guided tour.
Visit the Brooklyn Bridge Museum
Located nearby, this museum offers a deep dive into the bridge's history and its impact on New York City.
Practice Yoga
Join a yoga class in Brooklyn Bridge Park. The bridge view will add a serene backdrop to your practice.
Attend a Concert
The park often hosts concerts and other events. Check the schedule and enjoy a show with the bridge in the background.
Dine with a View
Several restaurants and cafes near the bridge offer fantastic views. Enjoy a meal while admiring this architectural marvel.
Take a Night Stroll
The bridge is beautifully lit at night, offering a different but equally stunning perspective.
Go for a Run
The pedestrian walkway is a popular spot for runners. Enjoy a jog with a view.
Visit the Nearby Neighborhoods
Explore DUMBO and Brooklyn Heights, two historic neighborhoods with their own unique charm.
Take a Ferry Ride
For a different perspective, take a ferry ride on the East River. The view of the bridge from the water is truly unique.
Stay Nearby
There are several hotels near the Brooklyn Bridge that offer easy access and great views.
For instance, the 1 Hotel Brooklyn Bridge is an eco-friendly hotel offering stunning views of the bridge. Another option is the New York Marriott at the Brooklyn Bridge, a luxury hotel with top-notch amenities.
If you're planning a trip to New York City, consider using Expedia to search for flights, hotels, and car rental packages.
Happy 140th anniversary, Brooklyn Bridge! Here's to many more years of awe-inspiring views.
Sources: